Series LDXEFD01B of LED explosion-proof plateform lamp
Product features
Application range
Product specification
Product description
Installation diagram
Product features
1.High pressure die casting aluminum alloy shell, with ultra light design, low drag, small volume, integrated structure,
convenient to be mounted;
2.By the fourth generation of green safety white LED solid-state light source,high light efficiency, long service life,
free maintenance and energy saving, power consumption is only 10%-30% with the traditional lamp;
3.The surface of high voltage electrostatic spraying, with performance of salt mist resistance, anti UV, corrosion
resistance and wear resistance, suitable for all outdoor weather and explosion-proof working environment;
4.Professional heat radiation design, smaller thermal resistance, lower temperature rise, to ensure reliable product;
5.Professional design of light distribution,higher utilization rate of light;
6.Patented products,counterfeiting not allowed.
Application range
1.Suitable for explosive gas environment of zone 1and zone 2
places;
2.Suitable for combustible dust environment in Zone 21 and
Zone 22 places;
3.Uitable for ⅡA、ⅡB、ⅡC explosive gas environment;
4.Suitable for temperature group T1-T6 group;
5.Meet the requirement of the IP66, WF2 places.
Widely used in petroleum, chemical industry, oil refining, chemical industry, nuclear power cogeneration,shipbuilding, automobile and other industrial fields, suitable for tower, oil tank, furnace, oil well, offshore oilplatforms, oil&gas pier, oil tankers, painting, sandblasting and assembly workshop, and other places with explosion-proof lighting.
Real Application
---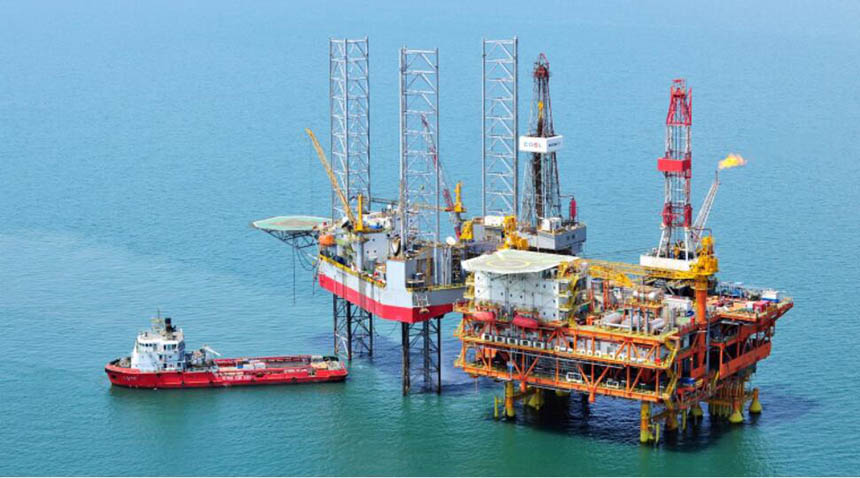 Product specification

Model
---

Product description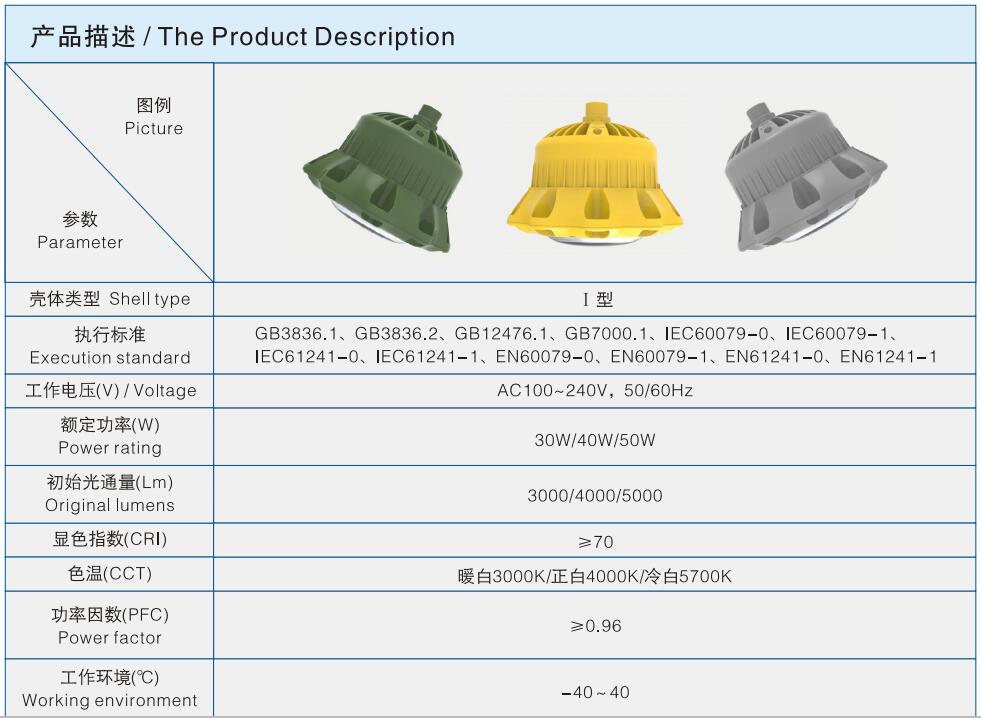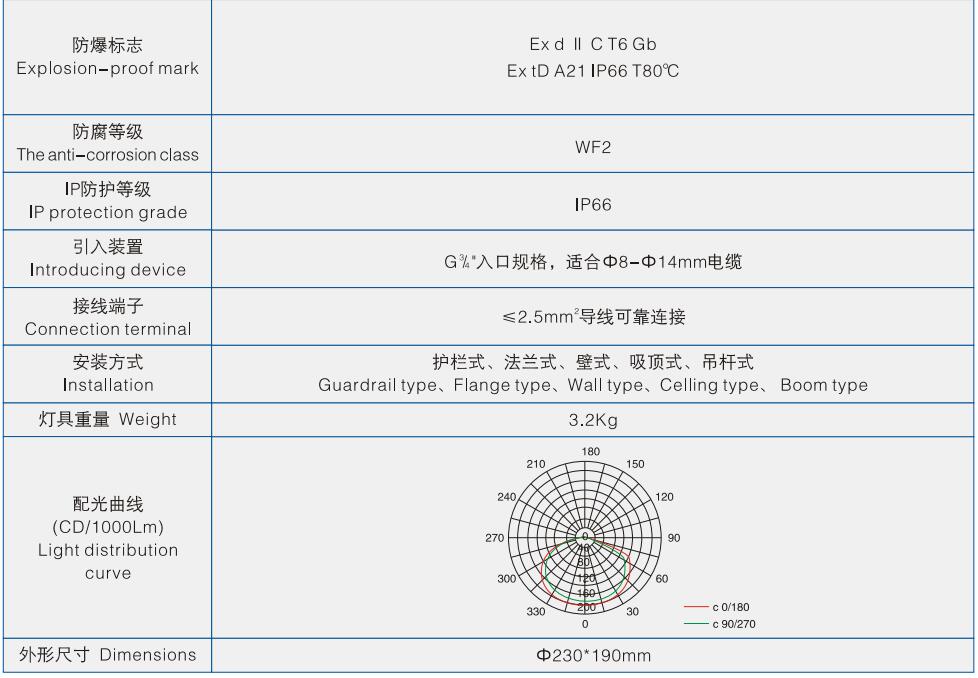 Installation diagram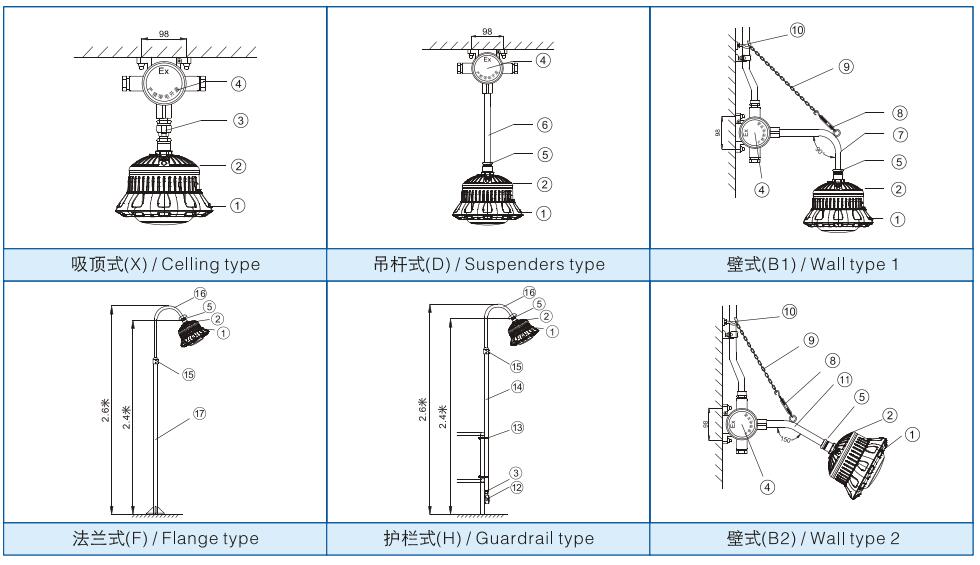 ModelParts Number and Name
---